These therapists are part of the growing team. We also have a Spanish speaking therapist.
Jiselle Lorde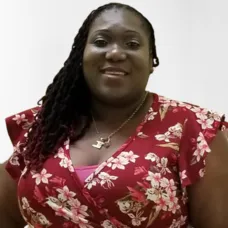 We are living through a time of uncertainty and tremendous anxiety. I am here to offer a non-judgmental, supportive, and safe space where we can explore patterns and behaviors. In our exploration, we will address concerns hindering your personal life, work, relationships, etc. Jiselle earned her Mental Health Counseling degree from Long Island University, Brooklyn Campus. Jiselle has a diverse background working with children and families, providing therapeutic services for over fourteen years.
Jiselle's therapeutic style includes support, humor, compassion, openness, and warmth. Jiselle allows her clients to be the driver in this therapeutic relationship. At the same time, she is the passenger, and together, we decide which road to take, why we are here, and how we got here. Jiselle enjoys working with children and families to integrate behavioral and cognitive approaches while exploring traumatic events to foster growth and change so that individuals build on their strengths and be their best selves.
Rhondean Deitrich
Greetings. My name is Rhondean Deitrich and I'm originally from Jamaica, West Indies. I migrated here at the age of seven and have lived in New York ever since. I have an Associates of Arts from Nassau Community College in Liberal Arts Humanities and Social Sciences and a Bachelor of Art from City College in Interdisciplinary Arts with a concentration in literature and communications. I attended Adelphi University for my masters in Early Childhood and Special Education. I've since decided to switch to social work.
My deepest desire is to help others to unlock their potential. I look forward to helping you to best of my abilities.
Campy Isom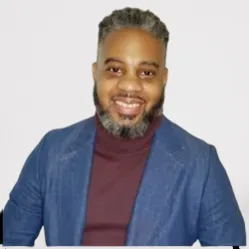 Are you ready to live your best life? What is holding you back from living the life you desire? Well let's start the process! Life can come with many ups and downs, and coping with these problems can feel overwhelming. Sometimes we become stuck and unsure of what the next move should be. That's where I come in! Whether you're looking for accountability, to change relationship patterns, to become a better friend or partner, build self-worth, or to seek guidance in making a major life decision, I am here to meet you where you are so you can tackle life issues. I will provide you with a safe and supportive space where you feel heard and understood. I am not the expert on your life. You are. We will collaborate to identify your unique strengths and I will support you in creating the life you envision.
I have experience working with teenagers and adults dealing with anxiety, depression, stress, family conflict, adjustment, and identity, and I'm ready for you! Let's start your path of healing and wholeness.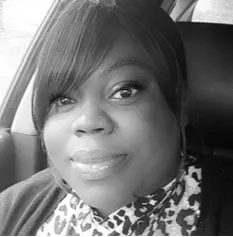 Kaydean Castillo

I am a Social Worker with a passion in assisting people with managing daily stressors that can have a significant impact on life.
I believe with empowerment, guidance, and learning self-advocacy, you can thrive. My mission is to help you maintain a sustainable life by the use of positive coping methods and with using treatment methods tailored to your needs.
I am an active listener, a compassionate though partner and a counselor who can also teach stress management.
I provide treatment/service to persons who are diagnosed with Post Traumatic Stress Disorder (PTSD), Depression, Schizophrenia, Bipolar Disorder, and Substance dependency.
My goal is to partner with you during your healing journey so that you can return to your best self.
Whether you need to vent, are seeking help, need assistance in getting resources, having relationship issues, etc. I am here waiting.
Again, Welcome! Let's begin.
Kellan Mansano

Kellan is a graduate of the Silberman School of Social Work at Hunter College and is skilled in clinical practice with individuals, families, and groups. Currently, he also works as a school social worker for the New York City Department of Education with previous experience in preventive services, child welfare, adult protection, homeless services, and Medicaid service coordination.
Kellan has been a New York City resident since 1996 and has seen the changing landscape of the city over the years. As he is well versed in community challenges due to the shifting demographics, he is able to connect with clients on a personal level, while understanding their struggles as it relates to larger systemic issues. Kellan is also an immigrant, who can empathize with the needs and challenges faced by immigrant populations.
Kellan employs a psychodynamic approach, through a trauma-informed, culturally responsive lens that informs his practice. His areas of expertise include cognitive-behavioral therapy, narrative therapy, grief counseling, and solution-focused therapy to help address issues centered around identity, self-esteem, grief/loss, anxiety, and depression.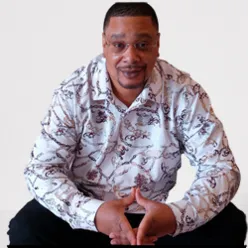 Randolph "Randy" Destin
My name is Randolph Destin, but please call me Randy. I appreciate that you are here and looking to build on your own healing and growth. Thank you for allowing me to be part of this process with you.
I was born in Harlem, New York, 1963, around the time of Malcolm-X and the civil rights movement. My mother was a strong Black woman from the Island of Jamaica, and my father was born on the island of Cuba.
Like you, I have had my share of challenges and triumphs. Those experiences led me to want to help and to gain professional training and experience as a counselor. I specialize in helping men from adolescents through adulthood tackle issues of Depression, Anxiety, Self Esteem, Marijuana and Alcohol use and misuse.
I attended the college at Metropolitan College of New York (MCNY) in 2005 and obtained a bachelor's degree in Human Services in 2009. While attending school, I received my Counseling training initially through my Credentialed Alcohol and Substance Abuse Counselor (CASAC) credential from in 2012. I am presently attending Alfred University Dual program for Master's in education (M. ED) and Mental Health Counseling (MHC).
My counseling practice is rooted in psychodynamic therapy, I am also trained in cognitive behavioral therapy and certified as a specialist in treating substance abuse.
I look forward to walking with you on this journey.
"I am what time, circumstance, history, have made of me, certainly, but I am also, much more than that. So are we all." – James Baldwin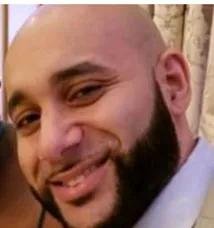 Jerome Wilson
Jerome Wilson earned his Social work degree from the Hunter College Silberman School of Social Work with a focus on Children and Families.
Jerome's therapeutic approach is to provide supportive counseling in order to help clients effectively address personal life challenges. Jerome enjoys working with individuals and families toward navigating life challenges either personally or professionally. Jerome is committed to assisting each individual to build on their existing strengths so they can live the best life possible.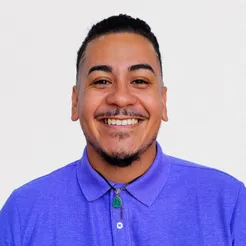 Max Cantarero
As a first-generation immigrant, Max Cantarero is experienced first-hand the bicultural and bilingual world of being Latinx in New York. The diversity and inequity evident in Queens served as the backdrop for the development of his social perspective and emotional maturity. His passion for advancing justice in over-exploited and under resourced communities of color led him to a career in
Social Work.

Max holds a BSW from the University at Albany and an MSW from Hunter Silberman School of Social Work. His clinical approach is rooted in mindfulness, compassion, and self-forgiveness. Max uses an anti-oppressive, trauma focused, and culturally inclusive lens. Max uses a variety of theoretical approaches such as Mindfulness-Based Cognitive Behavior Therapy, Compassion-Focused Therapy, Narrative Therapy, Solution-Focused Brief Therapy, and Strength-Based Therapy. With Envrio Coaching, Max hopes to continue his path in creating healing spaces for those who suffer at the forefront of broken and racialized systems.