Greetings, thank you for your interest in Envrio Coaching.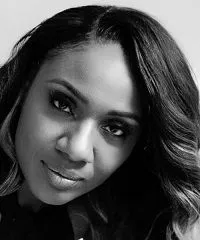 I am a Transformational Coach and Consultant. I offer a unique coaching program that is tailored to fit the needs of the busy entrepreneur, executive, stay at home mom or student.
With over 15 years of experience training, supporting and empowering professionals in both small and large complex organizations, my experience is rooted in organizational change management, as well as developing enterprises that would empower some of the most vulnerable people of New York City.
Growing up in a large single parent home, and residing in some of the most disadvantaged communities in New York City, I know firsthand how challenging it can be to stay focused while navigating the complexities of achieving your dreams while managing life demands. I am a licensed therapist, a certified coach, a professional trainer and speaker.
My professional success is directly related to the principals that I share within my practice. My mission is to get you to take action towards your personal and professional development, and to help you push past the challenges that may be blocking you so that you can remain focused on achieving your desired outcome.
If you are looking to make a life transition, to achieve personal growth, professional growth, shift your thinking and make a significant change , I believe the distance between where you are today and where you would like to be is the action you will take.
Take the first step........ Let's connect. You can reach me by calling 516-368-9116.
I look forward to hearing from you.